A welcomed breeze is making its way through crumbling New Orleans streets on this November afternoon. It seems the molten sun has begun to accept its annual defeat; and has been retreating earlier and earlier as this unrivaled southern summer emits its final breaths, loosening it's searing grip on the city… But what a fight it bestowed on us; what a spectacle indeed! I am having trouble remembering a summer in the past that stampeded so confidently through the months that are traditionally reserved for Autumn. Hot, still days greeted me all throughout September and October, as I swung open the morning door, hoping that crisp air would finally greet me with the intense early light. I almost capitulated to this relentless season; accepting that the Endless Summer had finally come, and realizing that it presented a less desirable reality than the adventurous and carefree vibes of the old surf documentary sharing the same name.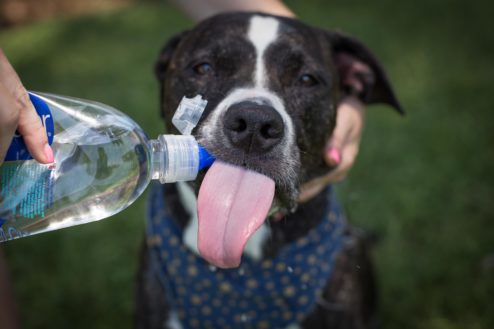 Summer in New Orleans is by no means an easy time. The bustling city slows, anyone that can leaves, and the air seems to defy the laws of physics… Simultaneously existing as a gas, liquid and solid, it wraps itself around you like a hot, wet blanket anytime you dare to venture from the Haven of HVAC. The energy that my city radiates in abundance most months of the year begins to dissolve like rubber tires melting and filling porous blacktop; adorned with a halo of heat-distorted air. Things take more effort this time of year… Slow motion sets in and fills every corner of town. It's easy to want to reverse hibernate, but unsurprisingly it is important to push past this initial instinct. Our existence will always leave reminders that periods of restriction and difficulty are the one's that we're meant to conquer and engulf with the will and joy for life. Local flora make sure to reiterate this notion, as the most beautiful tropical flowers bud in these oppressive summer months. Steamy plumes of air spin and dance to form beautiful stacks of cumulonimbus clouds, which burn for our pleasure as the setting sun curtains them in vibrant spirited purples and oranges. Beauty, fun and inspiration exist in the southern summer; we must simply push through the seasons' despotic fleece and consign ourselves to sweat.
While everyday life will and must go on during these summer months, those not looking for the occasional escape from the sweltering swamp might indeed be certifiable. Whether it's fleeing from our subtropical home to the furthest corners of our world, or just making a bee-line to the nearest swimmable water (which in New Orleans is much further than you might think), jaunts away from clammy routine take on a special significance. At times it begins to feel like personal challenge… We ask ourselves how many consecutive weekends can we escape the city and find some obscure state park or oddity to explore and brand with our palpable lust for adventure and rage against routine. After boardwalk bayou hikes, discovering New Orleans' hidden mountain bike haven (yes, this actually exists), and plenty of head dunks in rivers, oceans and lakes; I can proudly say that this summer marks another considerable dent in the adventuresome opportunities within a reasonable day's drive from New Orleans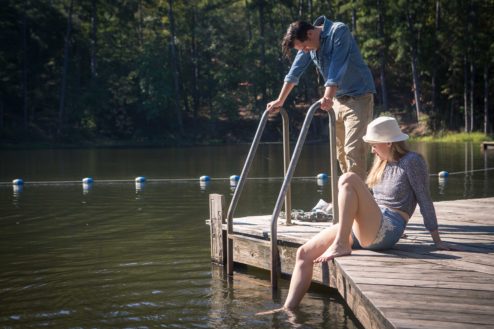 This August I was even lucky enough to afford a more substantial escape to the Pacific Northwest states. My better half and I had a near flawless 9 day adventure spanning Denver, Portland, Seattle and finally Vancouver. At this time I must take a second to recognize the labor of my partner in life and love, who among many remarkable attributes, possesses an unmatched aptitude for planning, organization and logistics. The itinerary for our trip was a work of art; an administrative Mona Lisa, almost too divine in nature to be contained within the shell of Google Drive. Each day was meticulously curated with a balance of recreational entertainment and calculated gaps to leave room for improvisation and inspire spontaneity. Alas, my brain simply does not work in this way, this kind of exhaustive planning remains a difficult chore for me. I suppose we are each geniuses in our own brand of intelligence aren't we? Mine includes endearing vandalism and crushing sweets after 8pm. I digress…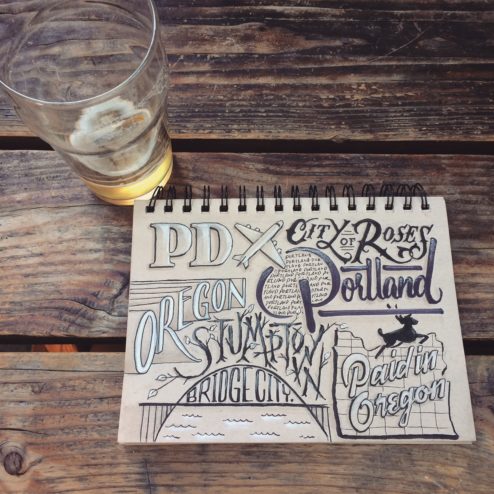 Our trip began with an unexpected overnight stop in Denver due to a missed connection on our way to Portland. Weary from the prospect of our entire trip being thrown off, we were lucky instead to have an unexpected 16 or so hours of seeing local friends, playing with shark-faced dogs, and whetting out appetite for nature in the arid foothills of the Rocky Mountains. We made it to Portland the following day, and wasted no time in acquainting ourselves with the local sights, fare and frothy brews. City of Roses, Bridgetown, Stumptown, Little Beirut; Portland could really go by the City of Nicknames… All of them rang pleasantly true as we drifted through the charming, hilly municipality; doing touristy things and humoring our whims when shops and parks piqued our interest. We had a memorable moment watching the sun set over the Albina Train yard from the Skidmore bluffs. Sipping local beers, we watched trains rattle into the yard as the sky blazed intense shades of orange and magenta. As day turned tonight, we ambled through surrounding neighborhoods with a pleasant buzz whirring in our heads and I remember thinking that if the rest of the trip followed the tone of the past 24 hours, then this adventure would one of the best of my life.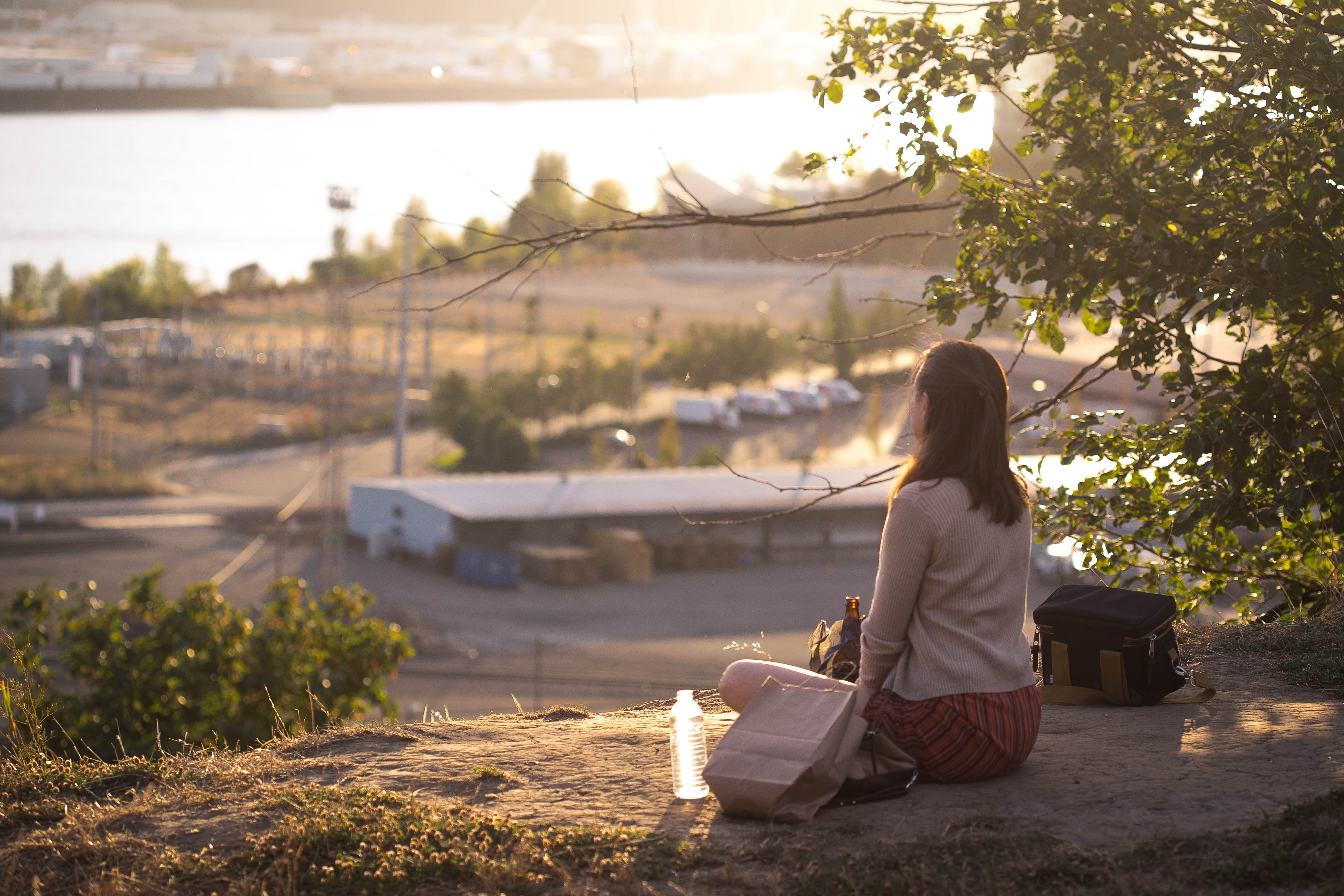 The next day left the city early in a rental. We planned to hike in Mt. Rainier National Park and then make our way to Seattle by the evening. When we rolled into Paradise WA, the main visitor center and parking lot was bustling with activity. We began our ascent on Skyline Trail and had to suppress slight disappointment as there were many visitors surrounding us on this hike, and a stubborn fog had taken a seat on the immediate area. As we continued climbing, the crowds thinned out as we had hoped they would. There were only a few other parties around when, finally and magnificently, the Mountain materialized out of the fog. I craned my head upward in awe… It was one of the only times I can remember that I emitted an audible, involuntary gasp at the sight of something so unfamiliar to my everyday life. There Rainier stood, impossibly large; consuming the sky in front of us and obliterating the horizon like a breaching whale. At this moment I felt embarrassment for all of human progress… No matter how long we tried, there is no way we could create something with the same stopping power as a peak of this magnitude. Nothing is immune to the unforgiving hands of Time, but this Rock could give it about as good a fight as any. A full metal jacket view; the sight simply blew my mind out of the back of my head.
The rest of the hike was draped in calm elation. We were truly happy and grateful to be together in a place as special as this. Rainier kept us company intermittently, playing hide and seek with its atmospheric blanket. Descending back into Paradise, we stepped through lush mountain scenes rendered by the sound of trickling water and the punching color of wildflowers blanketing the moist earth. A life of allowing gravity to slowly pull our skin and bones into the seat of our desk chair is still a life worth living if we can lay our eyes on places like Mt. Rainier National Park every once in a while.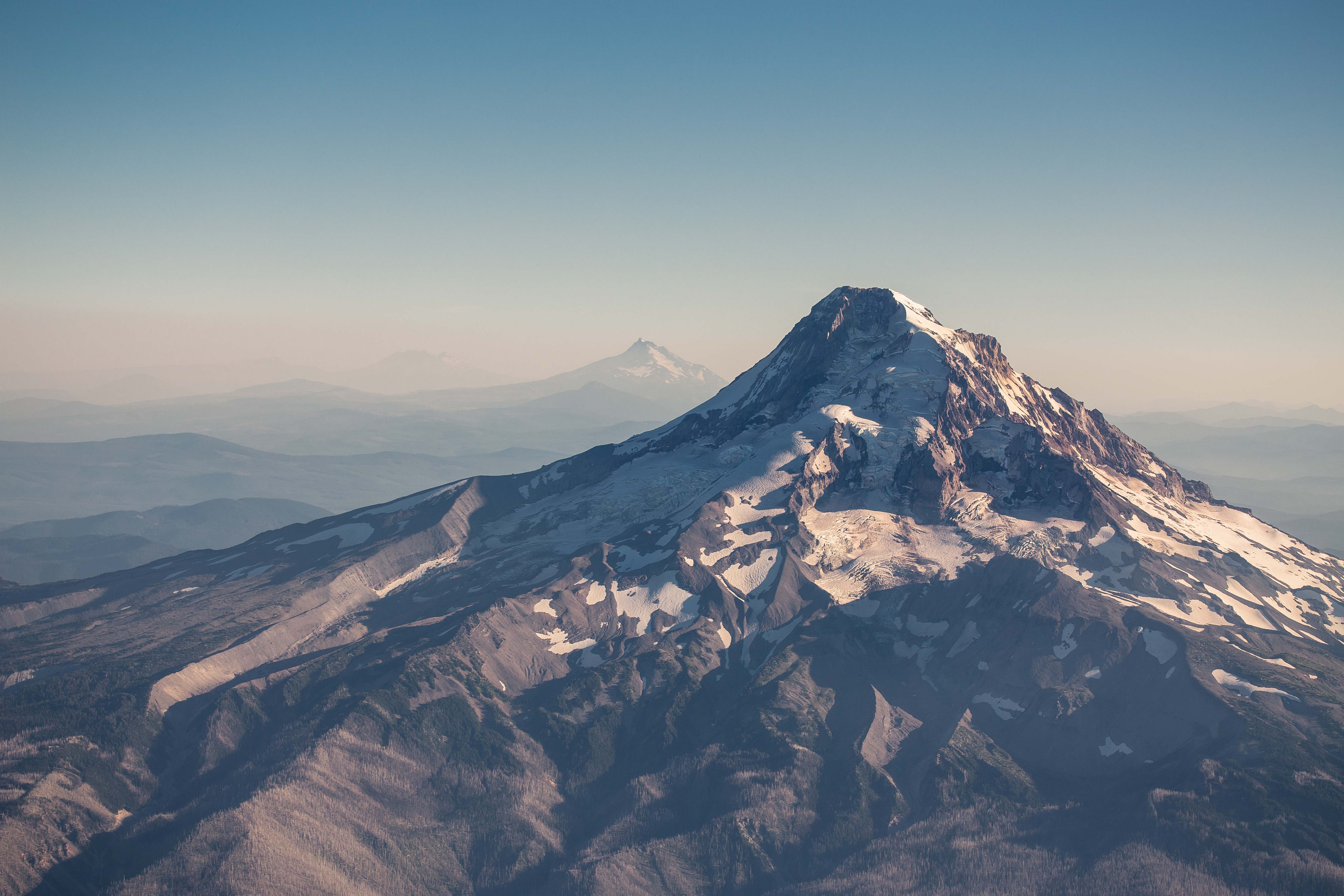 Still glowing, we completed our drive to Seattle. Rounding a bend on the interstate, the skyline presented itself in beautiful form; like a million flickering lights linking arms to create a concrete galaxy in gestalt. Setting out the next day from our cozy basecamp in Lower Queen Anne, we passed some good times playing tourist in the emerald city. We made quick work of the Space Needle, Chihuly Garden, and Pike Place Market, all of which turned out to be worthwhile visits… But again I found simpler moments enjoying a beverage in a park to be the most memorable. Gas Works Park, a large public space built on the former site of a gasification plant, and beautified by some of the rusty remnants of this former life, offered an idyllic view of the skyline suspended over Lake Union. Another chapter of a great trip marked by incredible sunsets came to a close as we greeted dusk sitting on the grassy hill. Melodic moments perusing market booths, pondering the geometric reflections of the local architecture and sampling some fabled blur together unto an overall warm feeling and fond memory of the city. After a few days it was time to move on to the final stop on the trip, Vancouver.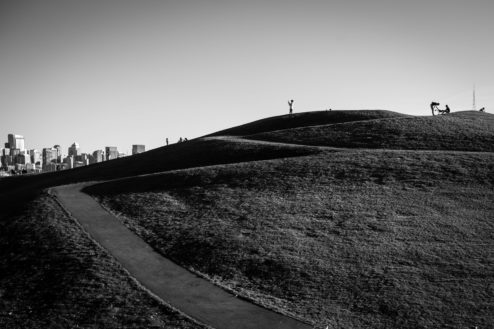 We had arranged to take the Amtrak Cascades line form Seattle to Vancouver. The prospect of riding a passenger train through such magnificent surroundings thrilled me and was an aspect of the trip I was looking forward to from the start. The ride didn't disappoint. Quaint towns, picturesque bays and distant mountain shadows passed our windows as we lazily sipped dining car coffee and ate cheesy bagel sandwiches. Colorful graffiti dotted the urban areas on the route, offering a taste of the styles that have come up out of this region of the Pacific Northwest. In pleasant and lifted moods, we rolled across the border and into Vancouver.
Vancouver does not hesitate to make an impact on you. Clean, well ordered, and laid satisfyingly amongst crisp natural surroundings, it's an immaculate urban space designed in a way that respects and celebrates its gorgeous geographical context. It whispers to you gently through alleyways and across bays, swiftly convincing you that exploring and coming to truly know it should become an urgent priority. The refreshing, yet admittedly somewhat inconvenient, absence of Uber and Lyft allowed us to rely on largely public transit for mobility, which didn't bother me. Public transit is one of the quickest ways to get to know a city intimately and sincerely, and I enjoyed drifting through the city by bus and boat. English Bay, a beach and watersports hot spot on the west side of the down-town peninsula, was a favorite place for us. We returned two subsequent evenings to eat and take in the sunsets, both of which were some of the best I've ever borne witness to. The shape of the bay cradled the sun on its descent toward the horizon. At the very last moments of the day, the sun touches the sea delicately, like an acrobat on a tightrope. The unique shape of the bay seems as though it were molded for the express purpose of displaying the blood red orb perfectly between its rocky arms. It seems I had inadvertently stumbled across the Sun's home, where it covers itself comfortably in a blanket of clouds for the majority of the year, but then shows its majesty in force during its favorite weeks of the dying summer. We found ourselves in good company for this daily spectacle, as Vancouver residents found their places among large logs scattered around the beach, making convenient built-in seating. Walking away from this scene was difficult; it was one of those moments that tries to pull you in and envelop you forever. Vancouver was a special place indeed, and a perfect place to round out a trip that I'll remember all my life. We topped off our big adventure with an incredible hike on the Bayden Powell Trail and then some world class sea food for which our appetites had been sturdily built.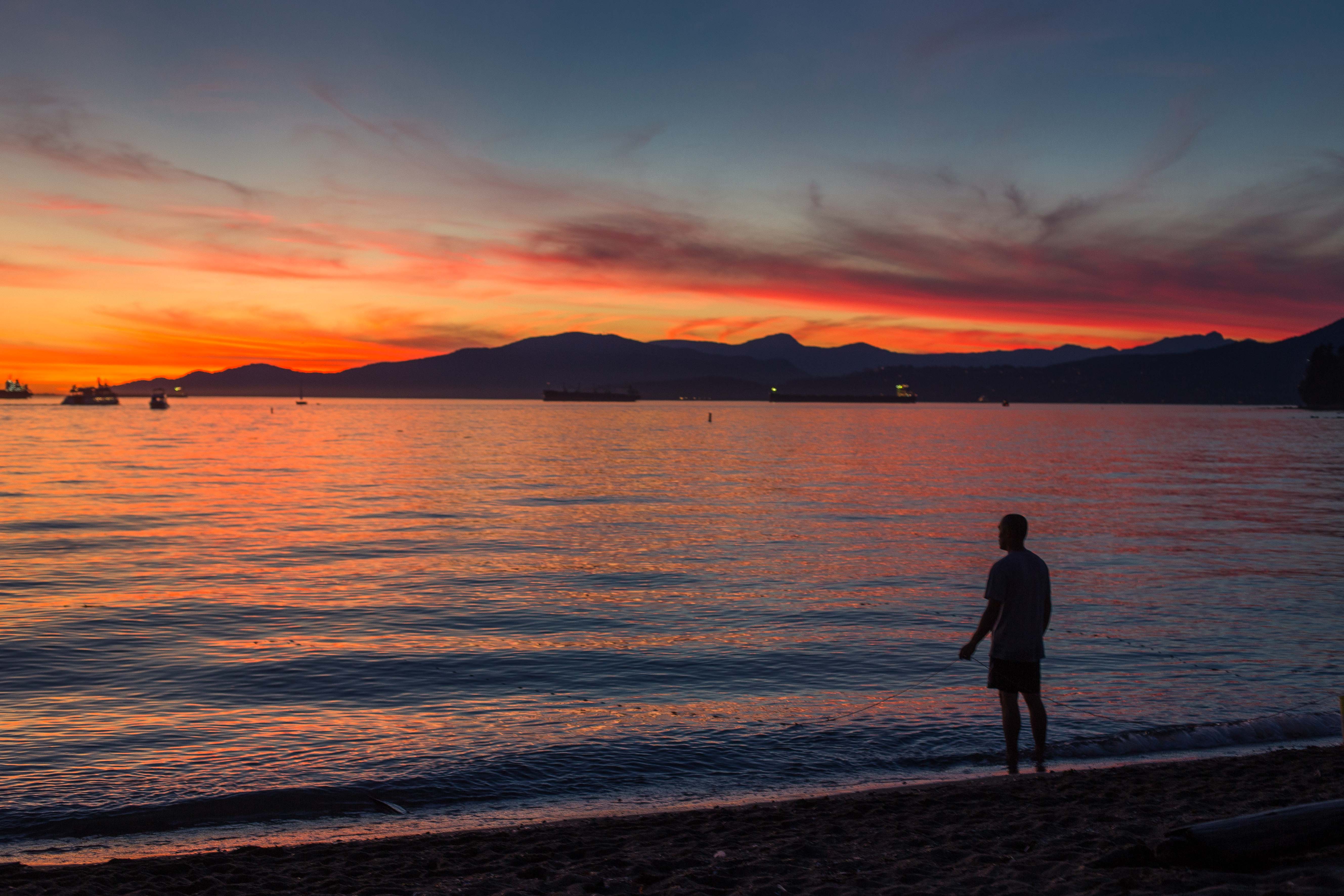 Transitioning back into normal life was relatively smooth, as we were still bubbling heavily in our post-vacation glow. It didn't hurt that by this time I had been working at my new post at an agency called DEVENEY for a few months, and had gained a comfortable and enjoyable momentum within the company. Not too long after GumboLive was disbanded, I was picked up as Art Director in an effort to build out and increase the capabilities of the agency's creative team. DEVENEY has been in business for 20 years beginning as a PR agency and gaining considerable respect within that industry. Not long ago it rebranded itself as the Engagement Agency, introducing a creative arm to help serve their clients' needs in an integrated and all-encompassing manner. Since my start date in early July I had been tasked with leading the small but capable creative team as a stop gap measure until a seasoned creative director that matched the company's culture could be hired. Just recently that position was filled by Tony Norman; a CD with a copywriting background who has been working in the Gulf Coast market for many years. It's definitely an exciting time to be working at DEVENEY; especially as a creative. It feels like our collective prowess is reaching an considerable level, and I'm very excited to continue to push well-developed and engaging creative into the wild for our clients.
The day-to-day at Deveney is pleasantly paced and full of chatter and laughter. It is great to be working at a company where it is obvious that those at the top are devoted to investing in and cultivating an enjoyable and unique company culture. I spend my days brainstorming and executing advertisements for our clients (most lie in the food & bev, hospitality and healthcare industries), sharing laughs with my team members and enjoying occasional "culture club" events; which are fun excuses to enjoy drinks in the company of coworkers. I have written before about a 3-pronged outlook through which I evaluate my job satisfaction wherever I might be employed. I feel that job satisfaction is based on (1) The work one is doing, and how fulfilling it is to that person as an individual (2) The compensation one is receiving for said work and (3) The quality of of the people one is working for and with. Fortunately, DEVENEY has scored pretty high in all three categories so far, so as of now I am feeling about as content as a driven millennial can feel while growing on one of the stepping stones of his wonky, not quite traditionally linear career path.
Having a fulfilling day job has allowed me to cool it a bit on freelance work, and focus that additional creative energy on personal side projects. In that extra few hours after work that I'm still feeling revved up enough to sit down and devote my energy to a project I've been continuing to develop my digital illustration skills, further exploring my deep love of typography and hand lettering and even picking up some acrylic paints every once in a while. While I miss the extra money that a serious freelance hustle yielded, I'm enjoying a different kind of payoff with pursuing personal work; I see it as an investment in improving the skills that I truly enjoy exercising. Some favorite exploration of late include playing with methods of giving more life to digital illustrations using stipple and grunge shading techniques, then sharing the custom resources I've developed for this technique with other designers. Another recent series featured an exploration of simple geometric rules to give minimal illustrations structural intrigue. Other than that, my sketchbook has been getting a great deal of attention form me as of late, and, of course, I've found some time to rattle a can or two and give my soul the kind of meal it enjoys most.

The Black Mirror – An example of stipple shading a digital illustration

The Ritual – part of a series I recently finished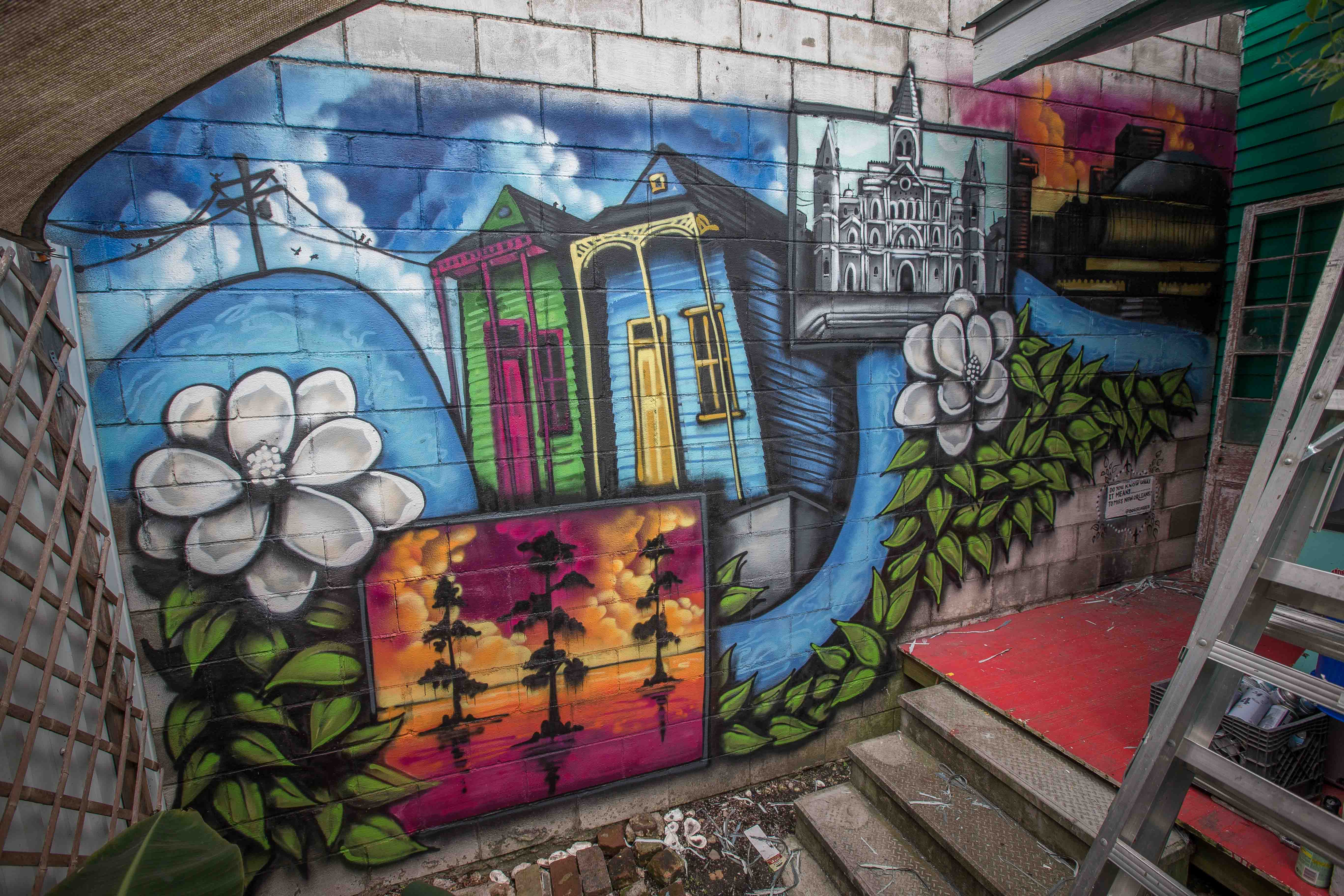 One of my recently completed murals, this one for a private residence.
Of course, given the current events in America, it seems that a reflection of recent life would be incomplete without a mention of the political and social climate in our country. Our contemporary collective memory is pock-marked by an election season that I think many would agree was exhausting, dividing and at many times downright revolting. All things aside, I think we can all agree that the result of this cycle was one of the most eye-opening events in our recent memory. I've never been much of a fan of politics, or had enough interest to educate myself to a point where I felt like I had a substantial opinion or knowledge of the playing field. I've always felt that you'd have to be at least a little insane to want the kind of exposure, pressure and frustration that must come with being a politician in the public eye… And I think that a human being that wants to truly help their compatriots more than they want to serve themselves and their own is a rarity if it even exists at all. In all honesty I think that both sides had legitimate reasons to believe that the opposing candidate was not fit to run the country, and at this point I don't think that anyone could convince me that this election was anything more than choosing the lesser of two evils. It's pretty clear that both sides of the battle sunk to a gutter level throughout this race, and I will not expound on who dragged whom into the muck. I think that the silver lining to such a collectively shameful election process is that it shocked people like me into realizing that it is vital to be at least somewhat knowledgable on political matters. Otherwise, we're allowing our country to be driven into the dirt by individuals who would rather allow America to rot than to accept a rational outlook and use compromise to push us forward using the path that has been designed to work; the one in the middle, not the one on the extreme left or right.
November 9th felt like a day of mourning around New Orleans… Full of city-dwelling, college-educated millennials and boomers, there was an unmistakable tone of disbelief and disappointment draped over everyone as we blankly went through the motions of a work day. Surrounding our little urban island, a sea of Americans who we couldn't, or maybe simply wouldn't, acknowledge in the months and years before this fateful day, celebrated an unprecedented victory. Their collective voice had finally been heard, and indeed it echoed as a bellowing roar the world around. Sometimes when interacting with people who are experiencing a difficult time, it feels appropriate to take on an encouraging tone and try to boost the collective morale rather than to commiserate; and the day after the election I found myself feeling that way. I felt that despite the surprising blow of the election results, everything was probably going to turn out okay. The democratic system was built to prevent any one person from singlehandedly ending the world as we know it, wasn't it? I quickly discovered that this hopeful feeling was a luxury that many of my non-white, non-male friends could not relate to. I realized after many conversations about the election that the reason I could enjoy this feeling that everything will right itself eventually, is because for most people that look like me, things historically have been pretty easy… We have been treated favorably by the winds of antiquity, while the ancestors of many of my friends did not enjoy such a positive sanction from the powers that be. Nothing I could say would or should help my non-white, non-male friends and family feel better about the situation in our country. History has not given them the same foundation of hope and well-being as it has given me, and thus I have come to the personal conclusion that while it is my duty and desire to support those who have been stepped on by the authority in this country, it is not really within my right to try to convince them that things will be "okay", or take it personally when they don't agree.
This post has gotten far to political for my liking, but if there was any occasion to dip into politics on this blog, that time is now without a doubt. Per usual I will end with photographs from the last 4 or 5 months of my life, and some sentiments I would like to leave with anyone who has read this far: For those of us that have the luxury of being hopeful about the future, try to spread that hope around to the people we collide with on a daily basis; but never do so in a way that neglects the horrors that the less fortunate have had to deal with in this god forsaken world. Additionally, lets try to start talking with each other rather than about each other. The situation we have found ourselves in is the result of urban and rural populations experiencing separate existences than one another. We need to cross that bridge in every way we can. Progress is not progress unless it propels everyone forward. We cannot advance into a more hallowed future if there is any population that is being left behind; and that is true no matter what side of the imaginary lines we have drawn for ourselves you may fall on. Finally, if you're ever feeling like its all gone to shit, at least we have Westworld; one of the greatest cinematic escapes I've experienced in a long time. Adios!